Quality
Rosser Commercial products are hard wearing and durable, especially designed and developed for use in commercial environments.
They are independently tested and certified to ensure top quality products that perform consistently, meaning an increased lifespan, and more value long-term.
Experience
Established in 1955, we're specialist suppliers to commercial businesses including hotels, motels, laundries, hospitals, aged care, and leisure centres.
Service
We pride ourselves on our exceptional, friendly service, partnering with customers to ensure our products are the right fit for their needs.
So you can replenish your products when needed, our warehouses in Auckland and Christchurch are well stocked to provide fast dispatch and delivery throughout New Zealand.
Value
Using our extensive experience in commercial textiles, we've innovated directly with our manufacturers to produce products specific to the New Zealand market.
Specialising in towels, sheeting and select textiles allows us to pass on the best value and quality to our customers.


Our history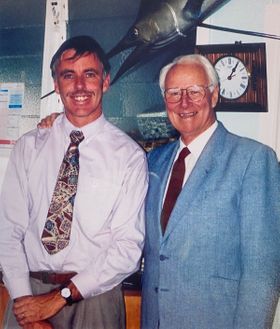 DC Rosser & Co was established in 1955 in Desmond Rosser's garage in Auckland, New Zealand. Two generations later, the company has grown to be one of New Zealand's largest commercial linen suppliers, run by Des' son, Chris, and his grandson, Ben on Auckland's North Shore.
We pride ourselves on building lasting business relationships, visiting overseas suppliers to develop new product opportunities, understand global textile trends, and strengthen supply channels.
Our team
During my 20+ years at DC Rosser & Co, I've enjoyed working with our team, our customers and overseas suppliers who are all nice people and very passionate about textiles.
It gives me great personal satisfaction to support our customers and help their businesses grow and flourish.
I am delighted that my son Ben will be taking the helm at DC Rosser and I know our customers will continue to be in very capable hands.
Chris Rosser
Chief Executive
T: +64 9 414 1964 extn 3
M: +64 27 558 5300
After working in India with some renowned textile manufacturing companies for 15 years including the world's largest Trident Group across various management roles, I moved to New Zealand to join my family which is now our home.
It's been a fantastic journey at DC Rosser & Co since 2012 with plenty of opportunity to express and develop textile products aligning with global hospitality trends.
I highly appreciate the ongoing support and guidance of our customers across the country.
Always open to learn more in the ever-evolving Textile industry, I regularly travel to see our manufacturers.
Nitin Kailani
General Manager
Sales & Product Development
T: +64 9 414 1964 extn 4
M: +64 21 079 8995
Prior to joining DC Rosser I worked across NZ, Asia Pacific and Europe with global brands such as Lion Co, Cottonsoft, Unilever, and Joseph Joseph, and have benefitted from applying learnings to address our NZ customers' needs. I'm especially enjoying working directly with manufacturers to innovate and bring new products to market.
Meeting loyal customers around the country has been a privilege, it's been particularly motivating to witness the resilience and hard work taking place in the hospitality industry during challenging times.
It's an honour to be the third generation of my family working at DC Rosser with such a close-knit and experienced team.
Ben Rosser
Director
T: +64 9 414 1964 extn 6
M: +64 27 374 2092
Henry Chang
Operations Manager
T: +64 9 414 1964 extn 5
M: +64 21 044 9501
Since joining DC Rosser & Co in 2013, I have had the opportunity to work in various departments of the company. From sales, accounts, logistics to operations.
I have especially enjoyed developing and implementing operational procedures, adapting to new challenges, and working alongside our customers to provide the best service we can.
It has been a pleasure to be part of such a wonderful team.
Lynne Rosser
Office Administrator
Nikolai Petunshinsky
Warehouse Manager